OLSAT-8 For your LAUSD 2nd Grader
LAUSD typically administers the OLSAT-8 to students that are in second grade during February or March of the year, the dates for the 2022-2023 school year are
Option One: March 1-2, 2023 
Option Two: March 8-9, 2023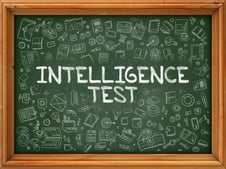 So you are probably saying to yourself, what is the OLSAT-8? Well let me tell you this test is a big deal because it can open doors into schools and programs in LAUSD which are highly competitive and highly regarded. This test will evaluate whether your child falls into a high achievement gifted category. Students who score an Age Percentile Rank (Age PR) of 95 or above on the Total, Verbal, or Nonverbal scales will be identified as gifted in the High Achievement Ability category.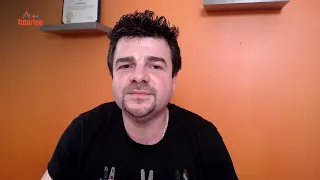 Sounds great, tell me more right, but this test is not like any other test your child has seen or done in school. It's not like the SAT or ACT that you take to go to a University, or the Middle and High School Entrance exams, this is a one of a kind experience.
So lets talk about the things that you can do as a parent to help your child not only prepare for this test but to really hit it out of the park.
Familiarize yourself with the test format and content: The OLSAT-8 is a standardized test that measures a child's ability to think and reason. The type of questions you will see are different from what your child is used to. The OLSAT-8 consists of multiple-choice questions in verbal and nonverbal reasoning. Review sample test questions and familiarize yourself with the types of questions that will be asked so that your child can become familiar with it.
Create a study schedule: Set aside regular time for your child to practice and review for the test. This can be done daily or a few times a week. Make sure to include breaks and fun activities to prevent burnout. Make sure to be steady and consistent with your schedule.
Encourage critical thinking: The OLSAT-8 tests verbal and nonverbal reasoning, so it's important to encourage your child to think critically and analytically. This can be done through games, puzzles, and other activities that promote problem-solving and logical thinking.
Stay Positive and Encourage : Keep in mind that the OLSAT-8 is just one measure of a child's abilities and potential. Be supportive of your child and remind them that you believe in their abilities. Encourage them to do their best, but also remind them that it's okay to make mistakes and that they can learn from them.
There are a variety of practice materials available for the OLSAT-8, such as practice tests and workbooks. These materials can be found online or purchased at a bookstore. They provide an opportunity for children to become familiar with the types of questions that will be on the test and practice their problem-solving and critical thinking skills.
In addition to these practice materials, private tutoring can provide additional support and guidance for children preparing for the OLSAT-8. Some benefits of private tutoring include:
Individualized instruction: A private tutor can work with your child one-on-one to address their specific needs and learning style. They will also model their reasoning on how to approach confusing problems.

Personalized study plan: A tutor can create a customized study plan that takes into account your child's strengths and weaknesses, and focuses on the areas that need the most improvement.

Immediate feedback: With a private tutor, your child will receive immediate feedback on their performance, which can help them identify areas that need improvement and make adjustments in real-time.

Test-taking strategies: A tutor can teach your child test-taking strategies, such as time management, how to read questions carefully, and how to eliminate incorrect answers, which can help them increase their chances of success on the test.

Confidence building: Tutoring can help children build confidence in their abilities and feel more prepared for the test.

Identify and correct misconceptions: A private tutor can help a child identify and correct misconceptions that might be hindering their performance, and help them understand the material more deeply.

Flexibility in schedule: A private tutor can work with you to schedule sessions that work best for you and your child.
For any questions about how the test works or about how to help your child prepare, schedule a Student Success Team experts at A+ Tutoring