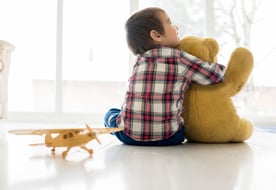 Leo Popov is a bright, friendly Kindergarten ESL student. Before tutoring, Leo couldn't read or write English. He knew some pre-K level sight words when hearing them spoken, but he hadn't learned the English alphabet or phonics yet. His family decided to start him on tutoring, hoping that he would gain the foundational skills to learn English more efficiently.
Plan of Action:
At the beginning of tutoring, Leo's tutor started by teaching him to read and write his way through the alphabet, one letter at a time. He also began learning to identify shapes, animals, and other common words used at the kindergarten level. The tutor matched each word with a visual to help him start to associate them. And as Leo's lessons progressed, they started focusing on sight words and eventually short stories.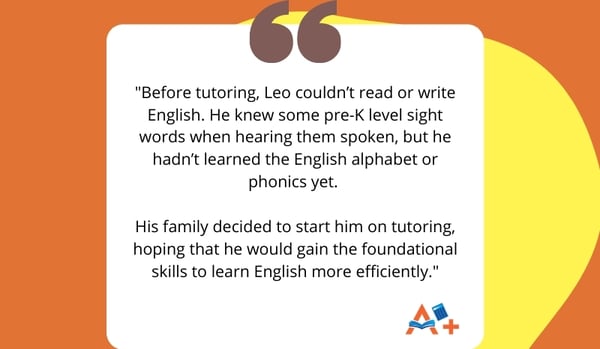 Results:
After a little over half a year of lessons, Leo is now able to write kindergarten words at the phonics level, and he can read short stories at the kindergarten level. His English vocabulary is growing with every lesson. The tutor uses sight words related to the stories they read or other topics that Leo is interested in, to engage him and give him context for all the words he's learning.

Outlook:
Looking forward, Leo's tutor will keep working with him on continuous reading, as well as writing common kindergarten level words to help him memorize them. Especially considering the short amount of time that Leo has been tutoring so far, we are so impressed with his fast progress! And as he continues learning, he will only become more confident in his abilities to read, write, and speak English.