3 Tips to Get Ahead with Summer Reading
Considering the fact that we talk to a lot of parents every week, we thought it would be a cool idea to document the common themes that we are noticing, and share them with the world, with the hope that this can help your child excel.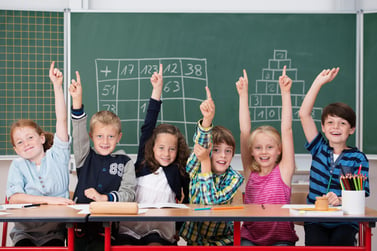 Ever since schools finished for the school year, almost every call that we are getting is for parents looking to pick up their kids skills in either English Language Arts or in Mathematics. Sounds simple right? But what is the best approach to maximize student buy-in and to also achieve long term progress.
I will share with you the best way to make sure your child will have an amazing fall semester. These steps are so easy, it's remarkable that not many parents think of it. What is the secret?
Contact the school and ask if there is a summer reading assignment and if you can get a copy of the textbooks that will be used next year. If the answer is yes, we are on the way. All we need to do is get the books and create a plan of how and when your child will go over the material.

If the school says that there is NO summer reading assignment, no fear, the California Department of Education has a great resource for filtering literature by disciplines and age level. The link is here.
Public schools can let you borrow texts and there are various resources such as bigwords.com that provide cheap textbook rentals.
It is best practice to review the first few chapters of the textbooks during summer, to make sure the first assignment in the fall will be an A.

Have your child take an end of year math assessment. Considering all of the things that have happened with schools since COVID-19 started, it is a good idea to make sure troublesome areas are reviewed. To download an assessment, click here

.

Contact a professional tutor or teacher to help create a plan that is organized and has real expectations for your child